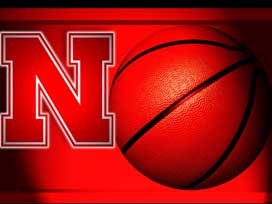 Posted By: Sports
UNLIKE LAST YEAR WHEN THE NEBRASKA WOMEN FACED KANSAS A FAMILIAR FOE IN THE FIRST ROUND OF THE NCAA TOURNAMENT...
THIS YEAR THE HUSKERS WILL FACE A TEAM THEY KNOW VERY LITTLE ABOUT IN THE UT–CHATTANOOGA MOCS...
CHATTANOOGA EARNED ITS AUTOMATIC BID TO THE BIG DANCE BY WINNING THE SOUTHERN CONFERENCE TOURNAMENT TITLE...
THE MOCS ARE 29 AND THREE OVERALL AND ARE RIDING A 19 GAME WIN STREAK...
NEBRASKA AND CHATTANOOGA HAVE ONLY MET ONCE BACK IN 1979 WHEN THE MOCS WON...
CHATTANOOGA IS ONE AND TEN ALL TIME IN THE NCAA TOURNEY...
THE MOCS ARE LED BY SIX–THREE JUNIOR ASHLEN DEWART WHO LEADS THE TEAM IN SCORING AT FIFTEEN AND A HALF POINTS PER GAME...
CHATTANOOGA HEAD COACH WES MOORE IS THE ONLY COACH IN NCAA HISTORY TO LEAD A TEAM FROM DIVISION ONE, TWO, AND THREE TO THE NCAA TOURNAMENT...
TIP TIME IS SET FOR FIVE THIRTY ON SATURDAY FROM COLLEGE STATION...
YOU CAN WATCH THE GAME ON ESPN TWO...