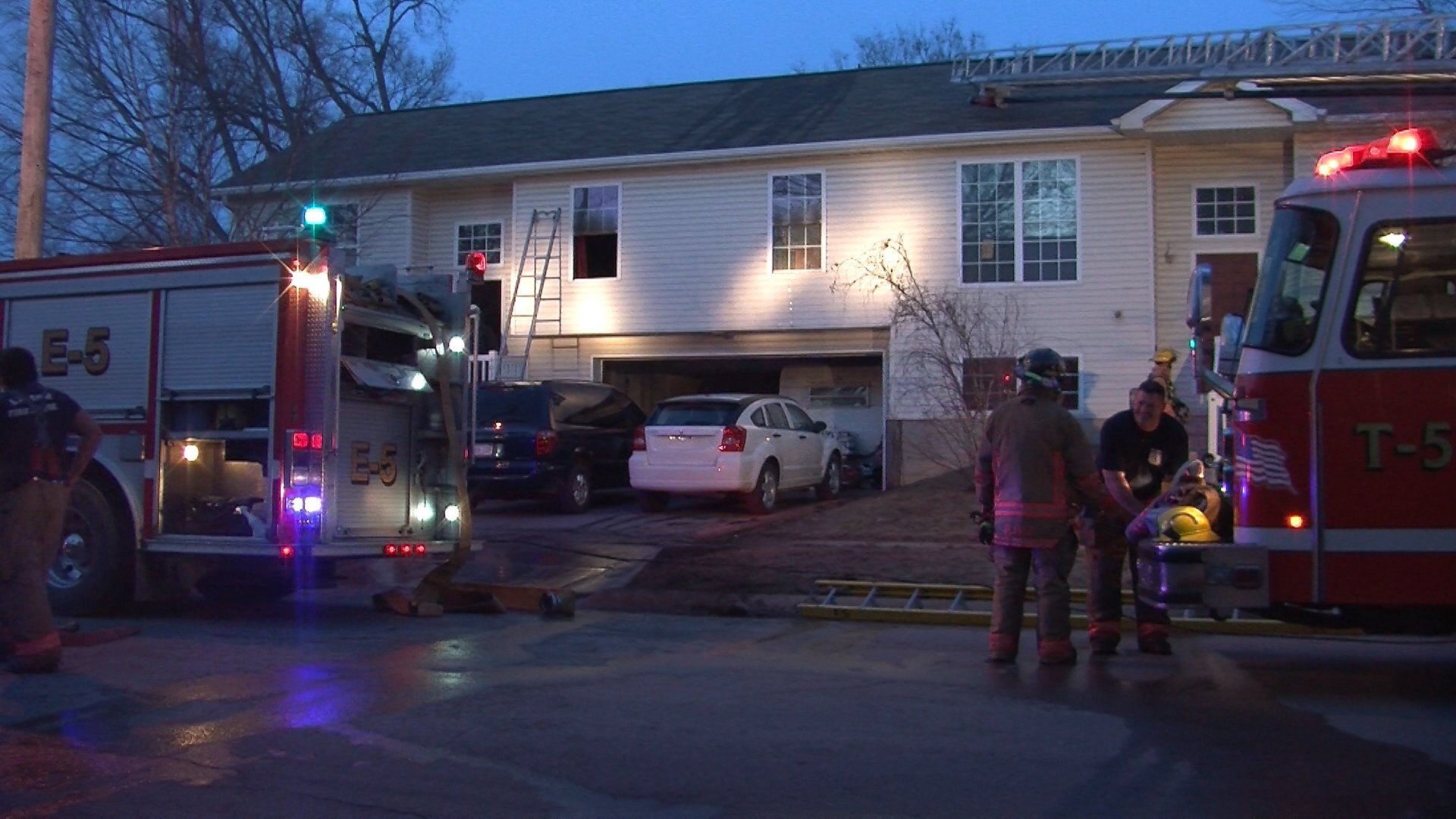 By: KLKN Newsroom
8@klkntv.com
Lincoln police say firefighters discovered a marijuana grow operation as they were evacuating the duplex.
UPDATE INFO: In the adjoining duplex, Lincoln police say firefighters found marijuana plants. 31-year-old Lawrence Toddy and 29-year-old Melissa Sieber were arrested for manufacturing a controlled substance. Police say 14 adult marijuana plants and 17 seedlings were seized from the duplex.
Traffic was blocked for more than an hour on the 4000 block of North 56th Street for more than an hour this evening in Lincoln as crews battled a duplex fire. It happened at 7:15 Wednesday night.
Lincoln Fire and Rescue says the fire was caused by a child playing with a lighter, but everyone in the home made it out safe.
"Thank god this one ended up with everyone okay," Battalion Chief, Eric Jones, said. "We've been to fires where children were playing with matches and lighters and that wasn't the case."
"Just a reminder to parents out there, police those items around the house," Jones added.
The American Red Cross will be helping the family find a place to stay Wednesday night.