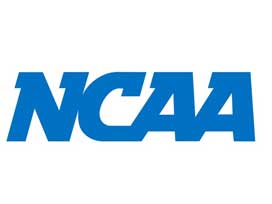 Posted by: Sports
Doug McDermott had 27 points and 11 rebounds while breaking his own single-season scoring record as Creighton advanced to the third round of the 2013 NCAA Tournament with a 67-63 win over Cincinnati on Friday.

Creighton improves to 28-7 on the season and has now won NCAA Tournament games in consecutive seasons for the first time. Cincinnati finishes its year with a 22-12 mark.

The Bluejays advance to play Duke on Sunday on a network and time to be determined.

Cashmere Wright drained two early three-pointers and Creighton turned it over on its first three trips to quickly fall behind 6-0 before righting the ship. Led by consistent scoring from McDermott and a trio of three-pointers by Ethan Wragge, the Jays took a 32-27 lead into the half.

McDermott would drain a three-pointer from the right corner early in the second half to break his own single-season scoring mark from a year ago.

The teams would continue to play closely until a three-point play from Gregory Echenique and McDermott score to make it 52-44 with 8:40 to play. The Bearcats rallied to tie it at 54-all on a Sean Kilpatrick runner, only to have Echenique give the Jays the lead back on a nifty post move inside with 3:05 to play. After a stop, McDermott made two at the line to push the lead to four with 1:42 left.

CU got another stop and Austin Chatman would be fouled and make two tries with 1:07 left for a 60-54 Bluejay lead. Cincinnati got a golden opportunity when McDermott was charged with a flagrant one elbow foul with 53.1 left. But Shaquille Thomas missed both tries, only to have UC's Sean Kilpatrick drain a three-pointer with 51.1 left.

Grant Gibbs would be tripped with 46.1 seconds left and make both to put CU up by five. UC came right back down and got a basket by Wright. Wright missed the ensuing free throw, as McDermott hauled down his 11th rebound and was fouled before making two foul shots.

Wright answered again with 32.1 left, to get the Bearcats within 64-61, and UC got the ball back via the possession arrow after Titus Rubles came up wiht a steal with 24.5 ticks left.

The Bearcats went for a quick two and Kilpatrick scored, only to have Chatman make two free throws with 14.7 left to make it a three-point lead. UC came down court and Kilpatrick's tying trey was halfway down before rimming out. The Bearcats then traveled after grabbing the offensive rebound, and Chatman sank 1-of-2 shots at the line with 3.6 seconds left to ice the win.

McDermott led all players with 27 points and 11 rebounds while also sinking all 11 free throw attempts. Echenique finished wiht 13 points and sevne rebounds, while Wragge made his first four attempts from three-point range and finished with 12 points in 16 minutes. Jahenns Manigat led CU's offense with 16 assists and also helped down a high-scoring UC backcourt.

Creighton shot 45.2 percent for the game, including 7-of-15 from three-point range, and also sank 22-of-25 foul shots. Creighton won the rebound battle 32-31.

Cincinnati was led by 19 points from Kilpatrick, while Wright had 15. The Bearcats shot 42.2 percent for the game, but were just 5-of-20 from downtown and 4-of-9 at the line.

NOTES: With Creighton's first basket of the second half, Doug Mcdermott broke his own single-season scoring record for points in a season, with 803. He had 801 last year ...With four points today, Doug McDermott joined Oscar Robertson and Larry Bird as the only men in MVC history with multiple seasons of 790 points or more ...With 14 points today, Doug McDermott became the nation's first player since Stephen Curry and Lester Hudson (both in 2008-09) to score 800 points in back-to-back seasons ...Creighton improved to 11-18 all-time in this, its 18th NCAA Tournament appearance, and 8-10 in its first game ...Greg McDermott improved to 2-4 all-time in NCAA Tournament games at the Division I level (2-1 at Creghton) ...The MVC is now 4-0 all-time in NCAA Tournament openers as a No. 7 seed ...The MVC is now 24-36 in NCAA Tournament games since 1994, with eight Sweet 16 qualifiers ...Creighton improved to 80-29 in three seasons under Greg McDermott, the best three-year stretch in program history ...Creighton improved to 9-1 the past two seasons against teams from BCS Conferences, including a 5-0 mark this year ...Doug McDermott's double-double was his 10th of the season and 30th of his career. His 27 points were one shy of the Creighton single-game record for an NCAA Tournament game, a makr set by Terrell Taylor in 2002 vs. Florida.

Source: Creighton Sports Information Department