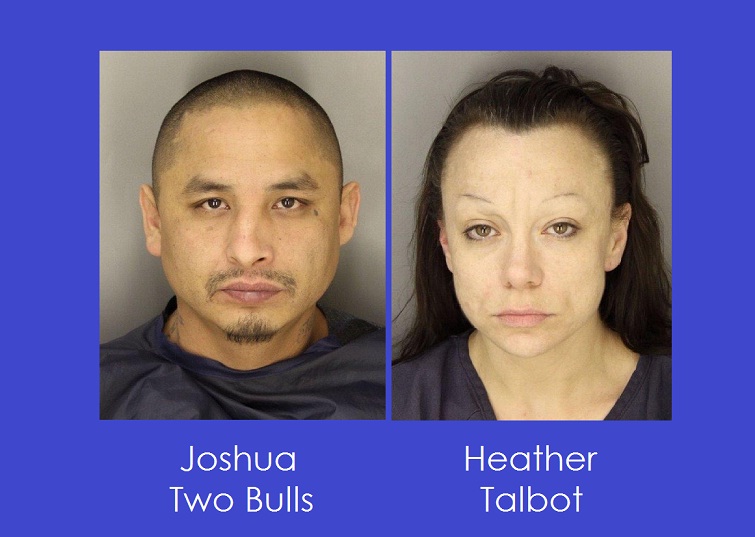 Posted By: KLKN Newsroom
8@klkntv.com
Police arrested a man and woman after a short pursuit early Thursday morning.
Police say at around 3:30 a.m., they pulled a car over near 44th and O after it made an illegal turn at a red light. As the officer approached the car, it sped off. Police tried to pursue the car, but called it off after the driver got into the opposite lane into oncoming traffic.
Police say they found the car abandoned a short while later near 35th Street. Police and a K9 unit found the suspects hiding in the backyard of a house. 35-year-old Joshua Two Bulls and 36-year-old Heather Talbot were arrested.
Two Bulls was arrested for Fleeing to Avoid Arrest, Felon in Possession of a Firearm, Possession of Controlled Substance, False Information to Officer, Suspended License and Fail to Obey a Traffic Control Device.
Talbot was arrested for Possession of a Controlled Substance.
Police say they found a pipe with meth residue in Two Bull's pocket. An SKS rifle was found in the car, and Two Bulls is a convicted felon.
Police say a small amount of meth was found on Talbot.