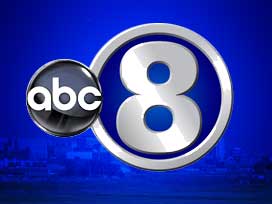 By: Sabrina Ahmed
SAhmed@klkntv.com
Easter Sunday is a day for families to be together. DaVinci's wanted to help people who didn't someone to be with, or somewhere to go.
This was the 30th year for DaVincis near 11th and G to invite the low income and the lonely to share a free meal. Anyone was invited.
The owner and people involved both say it's the best way to help everyone feel like they have a family.
"To just give people a chance to have a meal together–and offer something special to the people who don't have anywhere to go," Cindy Hodge said.
"It's family. It's friends. We're all smiling. Most of the volunteers we've seen for years. It's great to have them here. We couldn't do it without the help of our community, but it's also to serve our community," Owner Kelly Knudson said.
The People's City Mission bussed in people throughout the whole day, along with people who went on their own.
Total they served 300 pizzas, hundreds of pounds of pasta, and thousands of meatballs and pieces of garlic bread.