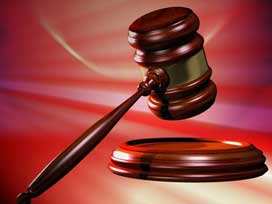 Posted By: KLKN Newsroom
8@klkntv.com
YORK, Neb. (AP) _ Separate grand juries have found no crimes were involved in the unrelated deaths of two inmates at the Nebraska women's prison in York.
County Attorney Candace Dick says that, based on their findings, no charges will be sought in either case. The juries convened on Friday.
One case involved 29-year-old Monique Lee, of Omaha, who died Jan. 19. Officials say she collapsed in the prison infirmary after complaining the night before that she didn't feel well. She'd been convicted of murder.
The other case involved 57-year-old Angela Kobza, of Lincoln, who died four days after she arrived at the prison. Authorities say she was found unresponsive in her cell on Dec. 1. Kabza had been convicted of a drug charge.
Source: York News-Times