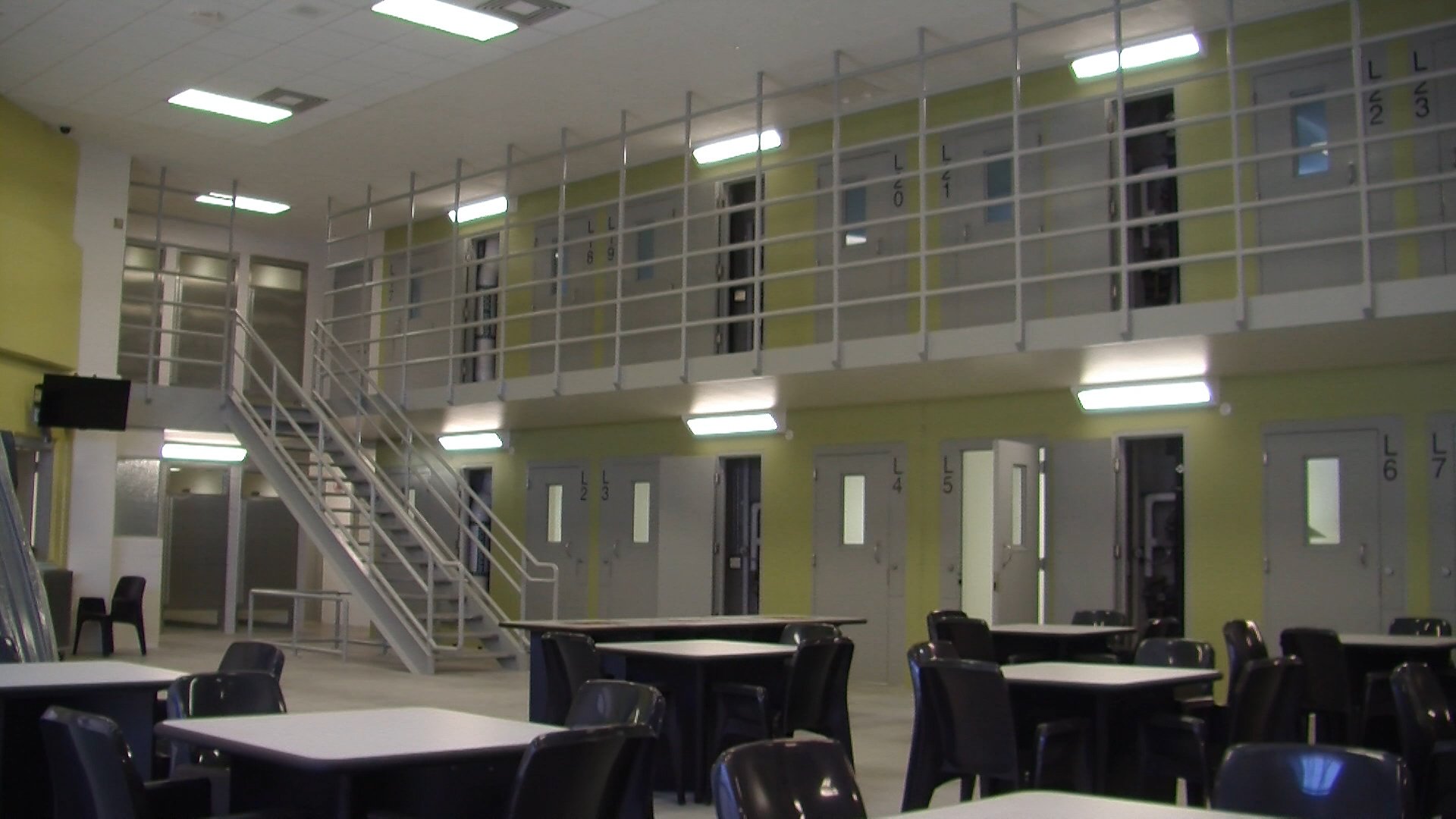 Posted By: Dan Messineo
dmessineo@klkntv.com
Hopefully the sound of a prison cell door shutting is something most of us will never have to hear, but a group of thrill seekers experienced just that when they spent the night locked up.
Around 70 people chose to be the first inmates in the new Lancaster County Detention Center near 38th and West O streets. The volunteers spent time in holding cells; and then, they were booked, shackled and had their mug shot taken.
The 288,920 square foot building boasts over 1,000 doors, around 400 toilets and hundreds of security cameras. Officials said allowing the public in is critical to make sure the state-of-the-art systems and staff run smoothly. "It's an opportunity to have people in the environment. Testing out the doors, making sure the lights work, making sure the doors shut and lock with a safe group of people instead of violent criminals," Sgt. Melanie Bailey from Lancaster County Corrections said.
Of course, it was for a good cause. Volunteer inmates made a $30 donation that will go to The Child Advocacy Center and Operation Santa Claus.