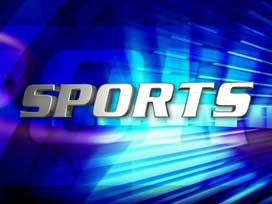 Posted By: Sports
THE NFL HAS LONG PROMOTED CHILDREN TO BE ACTIVE WITH IT'S PLAY 60 CAMPAIGN...
SEVERAL CURRENT AND FORMER HUSKERS WERE ON HAND TODAY AT MEMORIAL STADIUM TO HELP AREA KIDS STRIVE FOR JUST THAT...
THEY MAY NOT HIT AS HARD AS THE HUSKERS, BUT THAT CAN'T STOP THESE KIDS FROM STAYING ACTIVE.
MORE THAN 200 MIDDLE SCHOOLERS FROM ACROSS THE STATE JOINED CURRENT AND FORMER HUSKERS FOR THE "FUEL UP TO PLAY 60 TRAINING CAMP."
NOT EVEN THE RAIN COULDN'T STOP THESE STUDENTS FROM THEIR DAY...ORGANIZERS MOVED THE EVENT FROM MEMORIAL STADIUM INTO THE HAWKS CHAMPIONSHIP CENTER.
AND U–N–L'S LIFE SKILLS DEPARTMENT PARTNERED WITH THE MIDWEST DAIRY COUNCIL TO TEACH KIDS NOT JUST ABOUT BEING ACTIVE FOR AN HOUR A DAY, BUT ALSO EATING HEALTHY.
IT WAS CLEAR THESE KIDS LEFT THE DAY, GETTING THE MESSAGE.