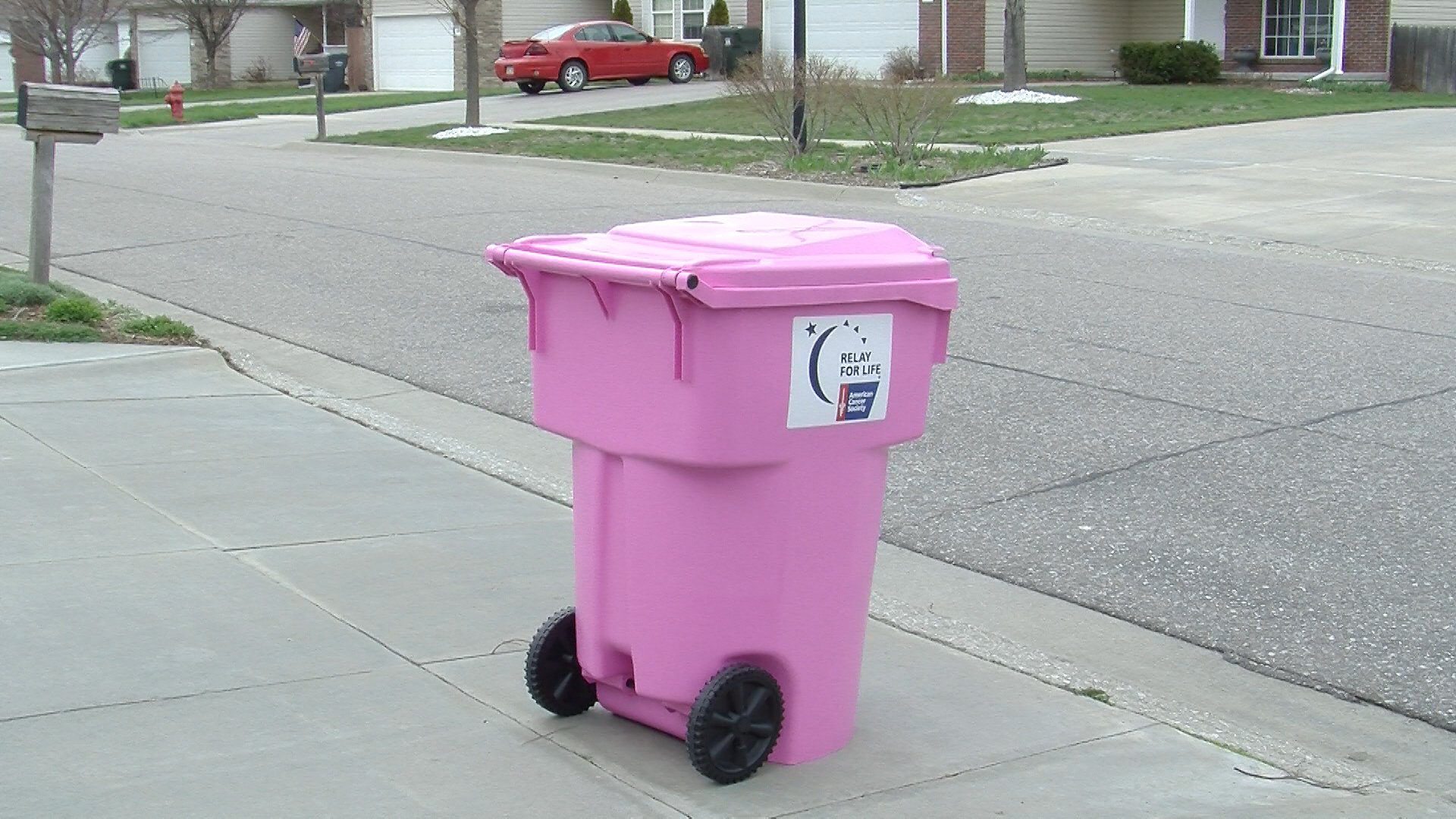 By: Rachael Witter
rwitter@klkntv.com
Recycling just got a little more pink. Waste Connections, with the help of cancer survivor Kim Mittlestadt, are reaching out to the community through pink recycling bins. Mittlestadt was diagnosed with breast cancer in 2008...and after 5 years of beating the disease, she says this is a small gesture that can make a big statement.
"Hopefully I'll be considered cancer free and off my medication here pretty soon but just trying to give back. Knowing what that process is and what that's like...its no fun." said Mittelstadt.
Waste connections will swap a customer's recycling bin with a pink one, for free, if they request one. And then they'll donate a dollar to the american cancer society for every month you have the pink bin.
"Recycling's a very important part of helping preserve the planet so we can team up and conquer 2 birds with one stone it'd be a great idea. Putting the can out there not only draws awareness to cancer but also reminds people to recycle as well." said Eric Bergin of Waste Connections.
Mittelstadt says the movement is starting out small, but she hopes that it takes off.
"Put pink cans on everybody's driveway for the recycling, we can be a greener America, we can be a greener community but even more people can give a dollar a month without even paying anymore on their bill. It's all coming directly from Waste Connections and their company giving back." said Mittelstadt.