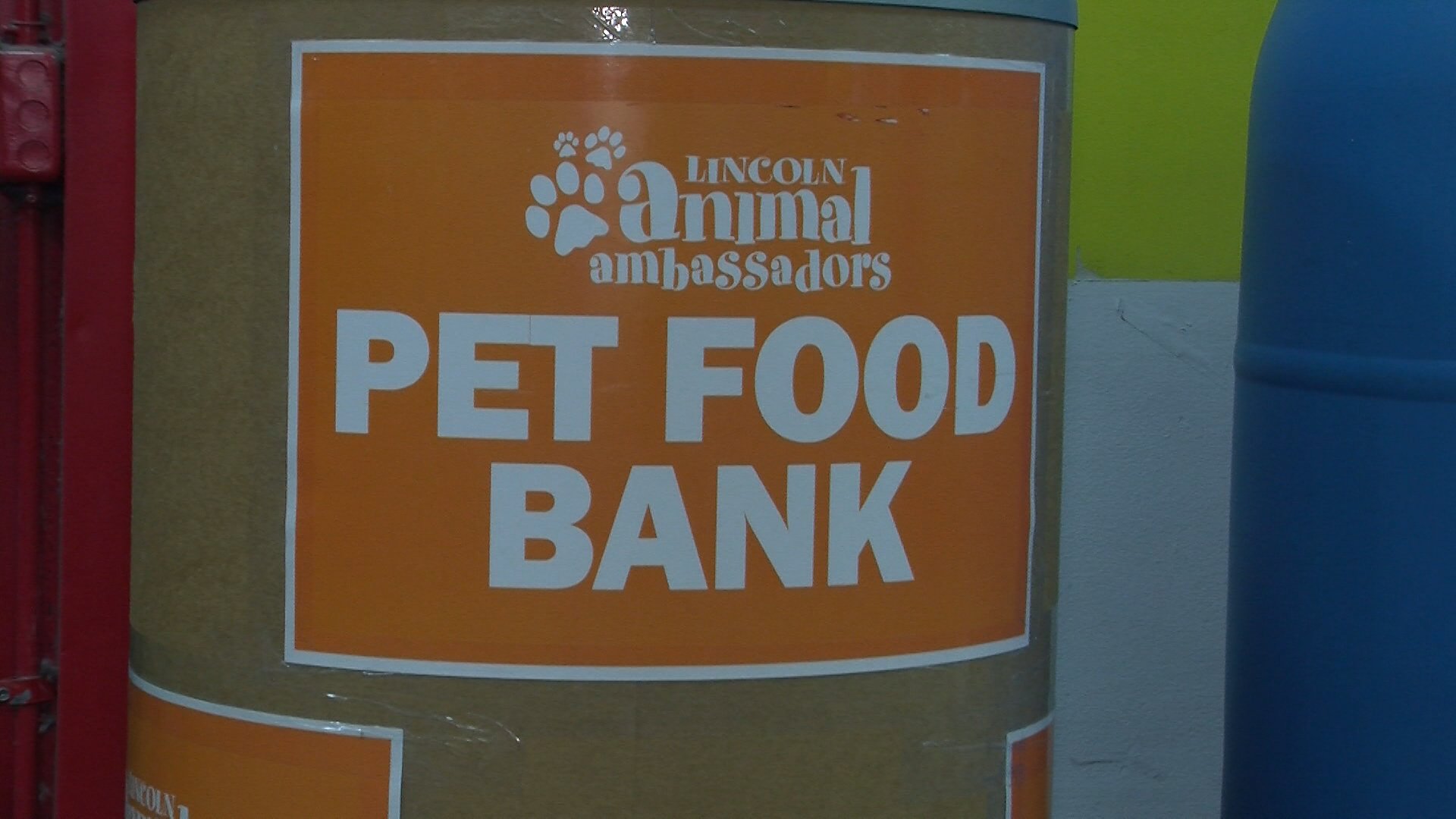 Posted By: Dan Messineo
dmessineo@klntv.com
Lincoln pets are often the first to go hungry when families hit hard times. The work of a local volunteer group is fighting pet hunger with help from a local grocery store and its pet-loving customers.
Lincoln Animal Ambassadors, a local non-profit organization, runs the Pet Food Bank. They said 2 tons of food is needed every month for Lincoln pets in need and demand is skyrocketing. Mary Douglas, the president of Lincoln Animal Ambassadors, said oftentimes a family unable to feed a pet has to give the animal away. "Peoples' pets are part of their family and it's very devastating to both the animal and the family when they can no longer keep their pets," Mary said.
One way Mary and her organization keep pets fed is through the pet food barrel at Super Saver on 56th and Hwy 2. The barrel is right next to the exit door by the Food Bank barrel. Shoppers wanting to give can buy food at Super Saver and drop it in the barrel on the way out the store. Mary said the donations make a big difference for families needing help. "If they did not have this help, a lot of them would have to turn their animals into the shelter," Mary said.
The number of families and animals the Pet Food Bank helps is growing. Last year, 1,184 pets didn't go hungry because of donations made to the Pet Food Bank. "The people are very, very grateful and you can see that you're making a difference in their life as well as their pets' life. You know, there's just nothing better," Mary said.
Those of you wanting to give can also walk into Super Saver with any extra pet food, toys or anything pet related you might have around the house and just drop it in the barrel.
Another way to donate is it to call the pet food line at 402-817-1168. You can also click on the following link for the Lincoln Animal Ambassadors' website: lincolnanimalambassadors.org.