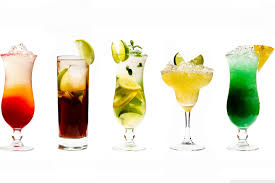 Posted By: Dan Messineo
dmessineo@klnktv.com
Most of us like to celebrate or forget a long week with a few cocktails, but many in Nebraska are having a few too many. A report from the Centers for Disease Control and Prevention considers 4 or more drinks binge drinking for women and 5 or more for men.
The data shows 15.7% of Nebraska women, 18 or older, binge drink. That's about 3% higher than the national average of 12.5%. The numbers are even higher for men. The report shows 30.2% of the states' men say they binge drink, which is 6% over the national average of 24.2%.
In a statement, Scot Adams, from the Nebraska Department of Health and Human Services said drinking too much is all around unhealthy. "There's a risk of alcoholism. There's a risk of drunk driving. There's a risk of social behaviors you don't want to face the next day," Adams said.
Dr. Joseph Acierno, Chief Medical Officer and Director of the Division of Public Health said excessive drinking is especially concerning for women. He warns it can bring about all kids of health problems including an increased risk of breast cancer.