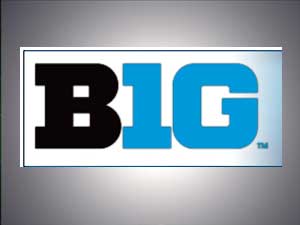 Posted by: Sports
Statement from UNL Chancellor Harvey Perlman
"We are supportive of this option for Big Ten Conference football divisional realignment. It is the best option, and it will serve us well. One important feature is that it allows every football student-athlete to compete against every other conference team at least once in every four-year period."
Statement from Nebraska Director of Athletics Shawn Eichorst
"Commissioner Delany and our conference Chancellors and Presidents have taken a strong and positive step in aligning the Big Ten Conference football divisions based on geography, in addition to implementing a nine-game conference schedule in future years. These changes will have a positive impact on our great university, football program and Husker supporters. We are excited about playing more conference games closer to home and the ability to continue to schedule seven home games on an annual basis."
Statement from Nebraska Football Head Coach Bo Pelini
"First and foremost, our focus is on continuing to prepare for the 2013 season and the current divisional setup and schedule. Looking down the road, the Big Ten is such a deep and balanced conference that any way you divide the teams you are going to have two competitive divisions. Geography seems to be a logical way to determine the divisions, and it should allow for easier travel for our fans. The nine-game conference schedule will help improve the strength of schedules across the board in the Big Ten, and I think everyone anticipates strength of schedule being a key component for choosing teams to participate in the new playoff system."
Source: UNL Sports Information Department