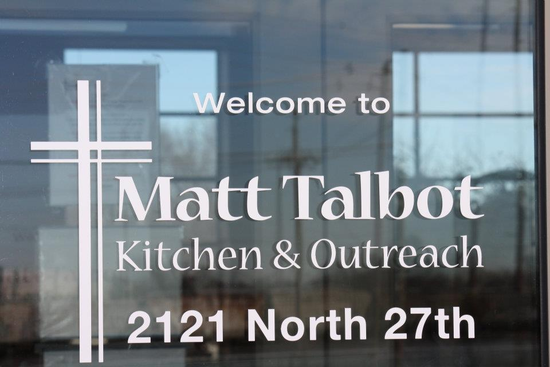 Posted By: KLKN Newsroom
8@klkntv.com
Matt Talbot Kitchen & Outreach says they are in immediate need for items to stock their emergency food pantry. Canned meats such as tuna and chicken, rice, pasta, pasta sauce, macaroni & cheese, other boxed meals, tuna helper, soup, powdered milk, pancake mix & syrup, cereal bars, and canned fruit are especially needed.
For many clients, Matt Talbot Kitchen says the emergency food pantry (or box) is the only food in the home until the next pay check. Every effort is made to provide a box or bag of food that includes the makings of a complete meal for multiple days. Currently the shelves in the pantry are bare in many areas and we are not able to put together a complete food pantry for those seeking assistance.
Matt Talbot Kitchen & Outreach has been a known refuge for the homeless and nearly homeless for more than 20 years. MTKO assists a growing number of working poor families and individuals with emergency food pantries, to prevent their homelessness. Outreach and Homeless Prevention services offered include hunger relief (2 hot nutritious meals daily); street outreach; drug and alcohol evaluation, counseling, and education; life skills training; transitional housing; case management; nutrition counseling and education for children and adults; and vision care.
Donations may be dropped of at Matt Talbot Kitchen & Outreach, 2121 North 27th Street, Lincoln, NE Monday through Friday between 8:30 am – 6:30 pm, except on Thursdays when MTKO is closed from 1 – 5 pm for street outreach and team meetings. Monetary donations to purchase food items can also be mailed to PO Box 80935, Lincoln, NE 68501 or made on-line at mtkserves.org.