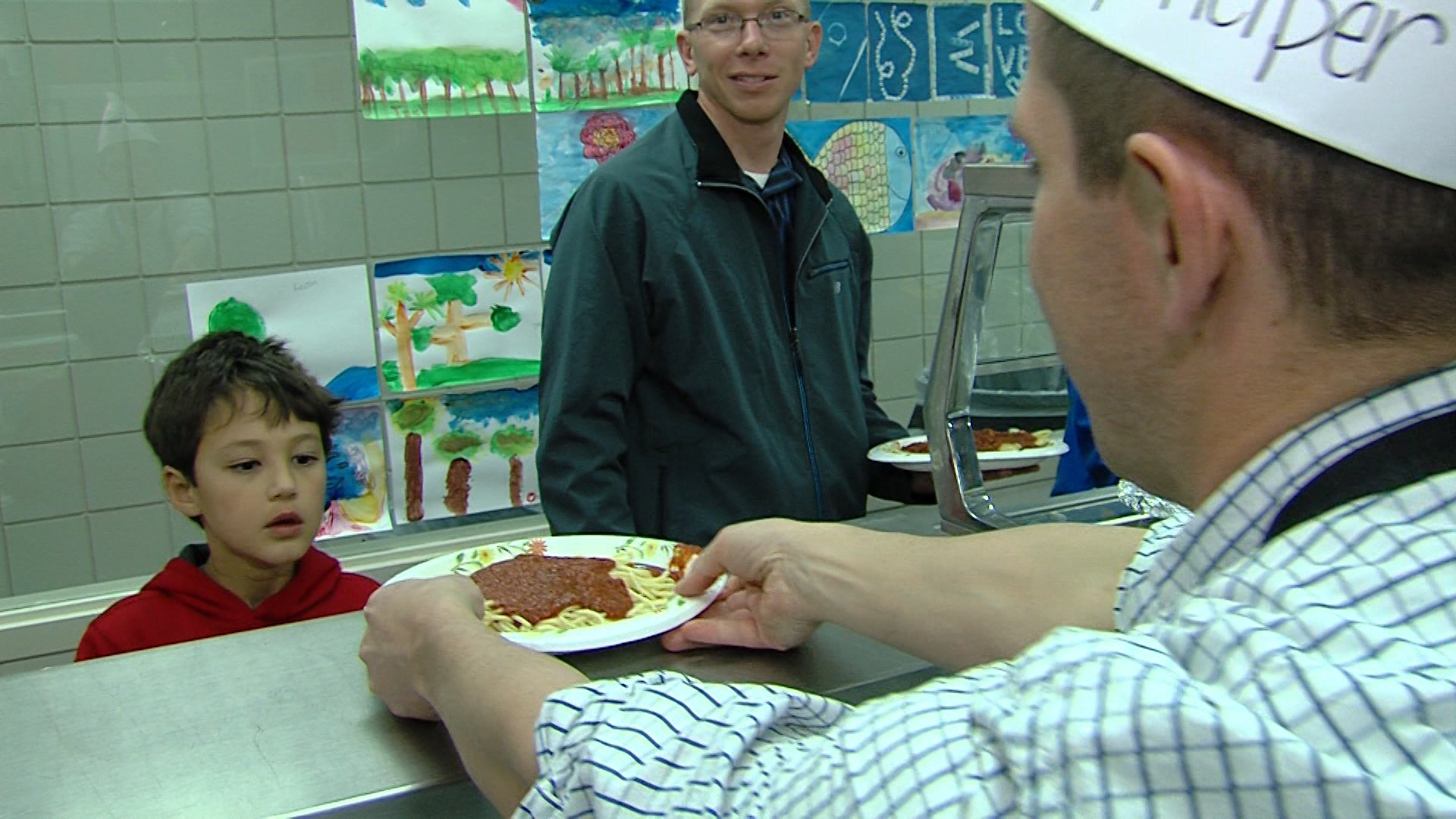 By: Megan Palera
mpalera@klkntv.com
Before Sunday's marathon in the Lincoln is the popular Mayor's Run for kids. Students at Humann Elementary were fueling up for the big race.
Cora Scott is a fourth grader at Humann. This will be her fifth year taking part in it. She's just one of 4,000 kids - the most ever - taking part in the annual Mayor's Run on Saturday.
"It's really fun to run with my friends and to be able to run around the state capitol," Scott said.
About 80 runners from her school will race one mile around the State Capitol Saturday. It's why Humann Elementary held a pasta-thon Friday night. Dad's served up the food enjoyed by students, family and friends of the school.
At $5 a head, the principal hopes to raise a couple thousand dollars to fix-up the playground. But he says that's not the main goal of Friday's fundraiser.
"The major goal is to just really provide a fun atmosphere and community building and get kids excited about participating tomorrow in the race," Principal Randy Oltman said.
While youngsters gear up for a tough mile, more than 10-thousand athletes are getting ready for Sunday's half and full marathon. The expo takes place from 8 a.m. to 6 p.m. at the Embassy Suites Saturday. A pasta-thon for runners and their families will be held at the Champions Club across from Memorial Stadium from 4 to 7 p.m. Saturday.
The Mayor's Run kicks off at 8 o'clock Saturday morning at the Capitol. The half and full marathon begin at 7 a.m. Sunday at UNL.