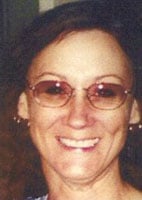 By: Rachael Witter
rwitter@klkntv.com
Jannel Rap wanted to reach out to other families with long term missing cases. Her cause has now helped find over 1000 missing people. It was nearly 13 years ago when Regina Bos played at an open mic night at Duggans pub. She was last seen around 1 am leaving the pub with her guitar and music. The next day, no signs of Regina except her car parked across the street. In the trunk was her guitar and music...but she was nowhere to be found.
"Initially it was very difficult and the tips that were coming in sent me and the rest of my family on a roller coaster ride and I know for myself I finally got to the point where I decided I didn't care what I heard about her, what she had done, where she was or what happened to her...that I wasn't gonna believe it." said Rap, Bos' sister.
Rap has turned the lack of closure into motivation for helping other families with long term missing cases. The website 411gina.org profiles missing cases that might not otherwise get attention. It's helped more than 1000 cases find closure...in 14 different countries.
"I think to have closure, this is what I've heard from other families at least, you know what happened to them and at least you know you don't have to look anymore or you don't feel like you're letting your loved one down because you're not looking hard enough." said Rap.
The close knit music and art community also profiles missing person cases at their shows. Rap says it's another way to get names and faces out there...to hopefully find more happy endings. "I really wanna encourage people to not be so sad when they see the next missing persons case and not turn their head away but to actually sort of rejoice that that missing person has a chance to be found because their face is out there." said Rap.