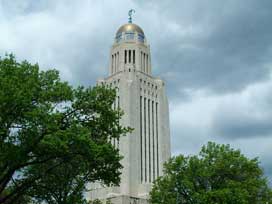 By: Brittany Paris
bparis@klkntv.com
The legislature is working hard planning Nebraska's next state budget. They got started around 9 a.m. Wednesday and debated well into the afternoon.
They're debating a series of bills that will make up the state's budget. Allocating about $7.8 billion, lawmakers have their work cut out for them.
Wednesday's proposed amendments centered around weather and education.
One amendment would cut a total of $150,000 from the learning community. The other would supplement federal funding for UNL climate change studies.
Both of those amendments were withdrawn. But with more amendments still being proposed, the main budget bill isn't ready for a vote.
The legislature will be back at it on Thursday. The next two year budget cycle starts on July 1 and ends on June 30, 2015.