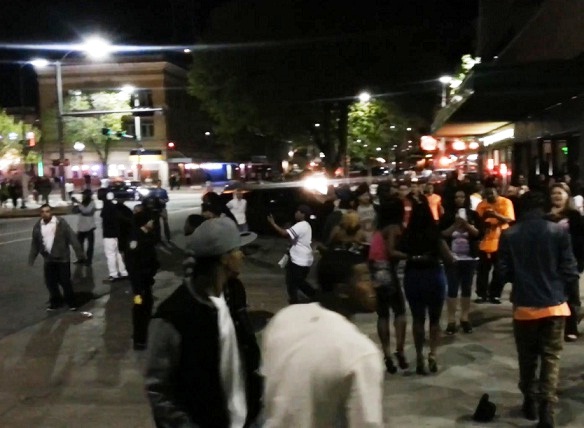 Posted By: KLKN Newsroom
8@klkntv.com
A chaotic crowd in downtown Lincoln after bars let out early Sunday was caught on video. The video was posted on YouTube. Lincoln Police say one man was arrested.
Just after 2 a.m. Sunday near 14th & O streets, police say large groups of people gathered out on the street near a parking garage. The video shows the crowd arguing and fighting.
Police say one person was arrested for failure to disperse and comply.
"The combination of alcohol and testosterone is a dangerous one and you get a little fight that breaks out and suddenly a crowd surges. Then you have two or three more fights that break out. It's kind of a dangerous situation for police officers because you've got people all around you," Public Safety Director Tom Casady said.
Nearly two–dozen officers were called to the scene. No other arrests or citations were made. It took about 10 to 15 minutes for the crowd to clear. No one was injured.