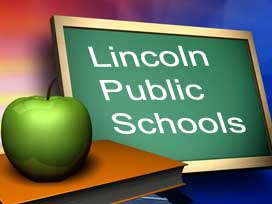 By: Rachael Witter
rwitter@klkntv.com
It looks like a normal school lunch, an Irving Middle School favorite, muchos nachos. But one seventh grader wanted to help her peers understand where their food comes from. Sarah Smith wanted to turn the popular lunch into one whose ingredients all came from 50 miles from Lincoln or less.
"We went looking through the types of meals that the kitchen staff could make. We wanted to make something that could substitute ingredients and not make a totally new recipe." said Smith.
Sarah contacted local producers and got beef, cheese, chips, salsa and milk from producers in eastern Nebraska. The project was funded by Irving and a donation from Open Harvest.
"I think it's important because it teaches my peers about where their food comes from and what they're eating makes them think a little bit more." said Smith.
Most students were surprised to find out their food, on average, comes from nearly 1500 miles away. It's a number Sarah's mentor sticks out in student's minds.
"The feedback I've gotten from my other students and their friends apparently that number did resonate with people and they went whoa, that's a long way especially coming from Nebraska where we have so many great agricultural products...why do we need to do that?" said Mentor Jocelyn Bosley.