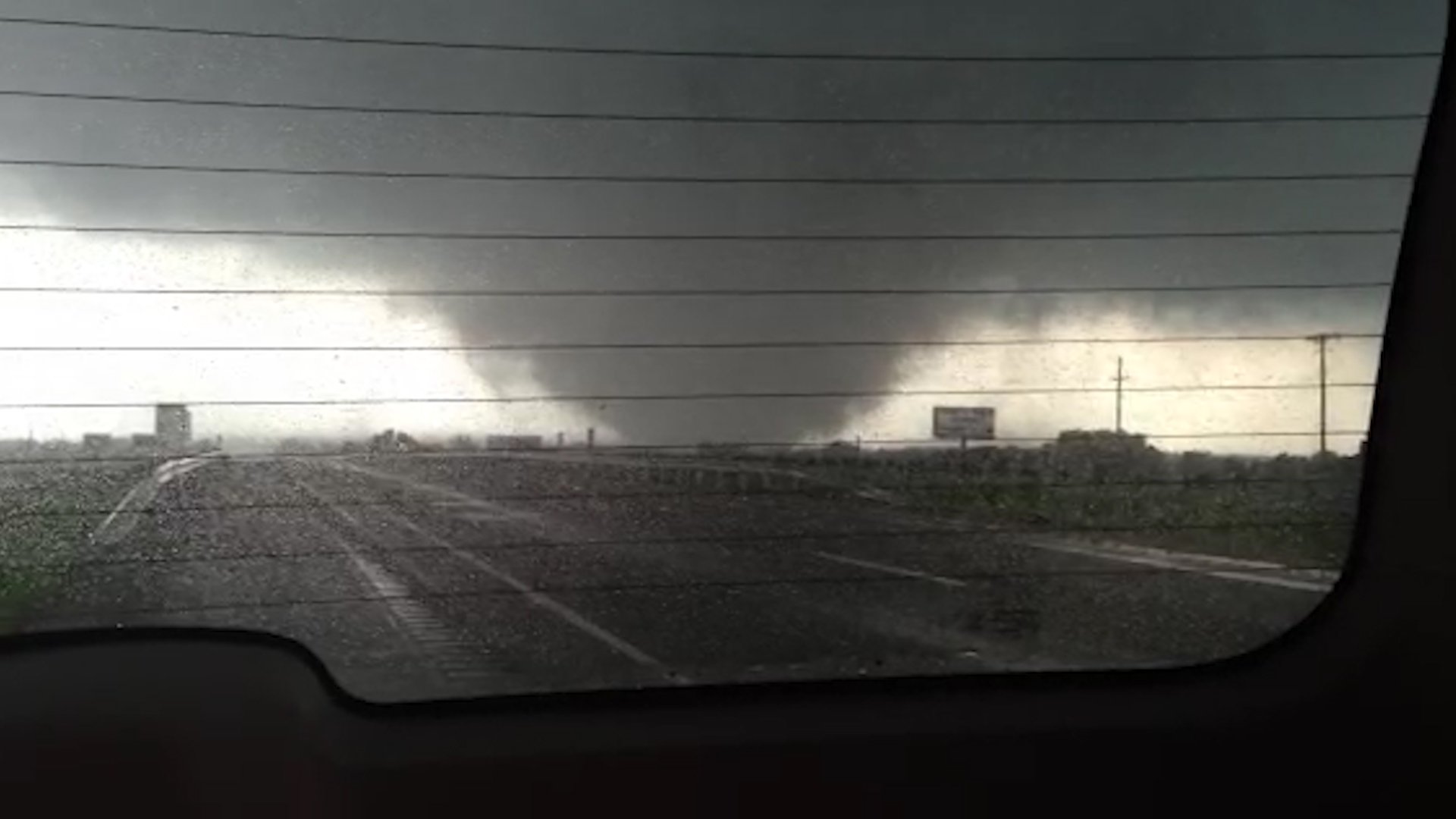 By: Megan Palera
mpalera@klkntv.com
Imagine and EF-5 tornado coming right at you. It did to a Lincoln man coming home from Texas.
It was a 200 mph monster that Luke Dierking never thought he would see. He and his two friends were traveling back home to Lincoln from Texas when they ran into the devastating and deadly tornado touching down near Moore, Okla.
"Just stopped on the interstate and continued to watch and it went right past us in about 4 blocks of us as it grew," Dierking said.
He captured it all on his cell phone video camera from the backseat of the car. He says it was a thrill to be that close to mother nature's furry. The three men first watched it form into a funnel cloud and then touch down.
"There's debris falling on us guys. We're too close!" said a voice in the video footage.
Later in the footage you hear a voice of reason coming from Dierking.
"What are we doing here? Let's go!"
The father of three says that initial adrenaline rush quickly faded when they later heard on the radio that the twister was headed for a school.
"I was very concerned. It's saddening to know where it ended up going, through elementary schools and such," Dierking said.
All three are counting their blessings that they were safe.