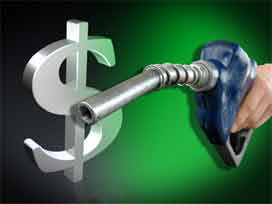 Posted By: KLKN Newsroom
8@klkntv.com
AAA says relief at the pumps is coming soon! After climbing 50 cents a gallon in just two weeks, AAA says that unleaded fuel prices in Nebraska should retreat soon. A large oil refinery in Joliet, Illinois, that serves a significant portion of the Midwest, is expected to be back online soon producing unleaded fuel. With additional supplies of gasoline arriving from the Gulf Coast, wholesale fuel prices for the Midwest region have dropped substantially after climbing to $3.60 a gallon.
Lower fuel prices are expected to be passed on to consumers as new shipments of unleaded gasoline arrive at local retailers. With several Midwest refineries reporting outages due to both scheduled and unscheduled maintenance, Midwest gasoline production levels had dropped to levels not seen in 23 years. The lost production, that created regional tight supplies of unleaded fuel, caused prices in some areas of the Midwest to rise to new record highs.
On May 21, a fuel survey listing 158 Nebraska communities showed that 128 reported unleaded fuel price averages of $4 or more. For the latest information on fuel prices, visit AAA's website at www.fuelgaugereport.com.