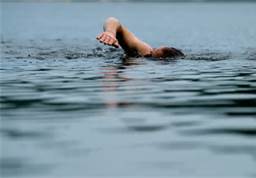 Posted By: Dan Messineo
dmessineo@klnktv.com
Memorial Day weekend is upon us, as the weather warms up, the lakes and pools will be packed. In case of a water emergency do you know what to do? A new American Red Cross poll shows many people don't.
The Centers for Disease Control and Prevention reports that accidental drowning is number five among the leading causes of unintentional death in the United States. The Red Cross Poll shows that nearly half of Americans have been in situations in which they feared drowning. The same poll said 93% of people don't know how to help a drowning swimmer. So, what should you do if you see someone drowning? In a statement, Tina Labellarte from the Red Cross said the best way to help a distressed swimmer is to "shout for help, reach or throw the person a rescue or flotation device and tell them to grab it; then call 911 if needed," Labellarte said.
The Red Cross also encourages swimmers to stay safe by suggesting a few tips:
-Swim in designated areas supervised by lifeguards.
-Always swim with a buddy; do not allow anyone to swim alone. Even at a public pool or a lifeguarded beach, use the buddy system!
-Never leave a young child unattended near water and do not trust a child's life to another child; teach children to always ask permission to go near water.
-Have young children or inexperienced swimmers wear U.S. Coast Guard-approved life jackets around water, but do not rely on life jackets alone.
Click on the following link for more water safety tips from the American Red Cross.