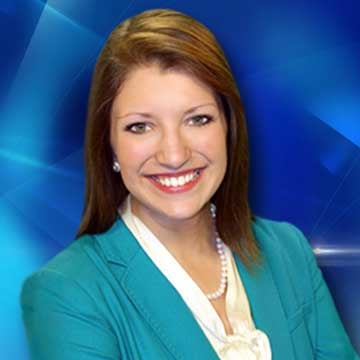 Hannah grew up in Waterloo, Iowa, where her road to a journalism began. Telling stories began her passion at a young age, she would write short stories in her bedroom. She was also the Editor in Chief for her high school paper.
Hannah graduated from Westminster College in New Wilmington, PA. During school, she was the Editor in Chief for her college newspaper. She also interned at KCVM, Cedar Falls, IA, WKBN/WYTV in Youngstown, OH, WHO-TV in Des Moines and at WPXI in Pittsburgh, PA. She was part of the team who won a Best in Television Special award from the College Broadcasters Inc. for a documentary titled "Spring Break with a Purpose".
Hannah came to Channel 8 Eyewitness News in May of 2013 as a reporter. She says some of her best stories involved telling someone else's story. Her favorite was about a French woman who lost her passport and couldn't go home to see her dying mother. After the story aired, a good Samaritan dropped off the passport, just in time for the woman to say goodbye. In July 2014, Hannah was promoted to weekday anchor of the Channel 8 Eyewitness News This Morning and Midday programs. "I love going out in the field and meeting members of the community, but my dream has always been to be at the desk," Hannah says.
In her spare time, Hannah loves riding her bike around the many trails in Lincoln, watching Pittsburgh Penguins hockey games, and rooting for the Iowa Hawkeyes. She says she's willing to cheer for the Huskers, until they play Iowa.