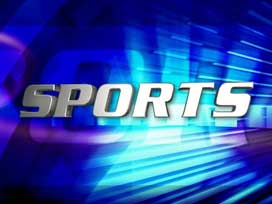 Posted By: Sports
Nebraska Wesleyan University announced today that it will add men's and women's swimming as a sport in 2014.
"Nebraska Wesleyan prides itself in providing a positive educational experience to our student-athletes, and this will enable us to do so for anadditional group of students," said Ira Zeff, director of athletics. "I am confident that our new swim teams will continue to add to the rich tradition of excellence that Nebraska Wesleyan athletics is known for."
A search for a head coach is currently underway with competition scheduled to begin with the 2014 winter sports season. NWU swimmers will utilize the six-lane, 25-yard swimming pool, located in the Marion and Marian Weary Health and Fitness Center. Nebraska Wesleyan will participate in NCAA Division III varsity competitions, and will be able to host meets at its campus pool.
"The addition of men's and women's swimming provides yet another opportunity for our students to compete in intercollegiate athletics while experiencing a fine liberal arts education," said President Fred Ohles. "We have a rich history of producing successful student athletes both in and outside of the classroom, and I look forward to seeing that success continue."
The addition of men's and women's swimming brings the total number of NWU varsity sports to 20, with approximately 25 percent of the student body participating in intercollegiate athletics.
NWU athletes have earned numerous academic and athletic honors including 140 Academic All-America Awards — ranking eighth among all schools at all levels — and 45 NCAA Postgraduate Scholarships.