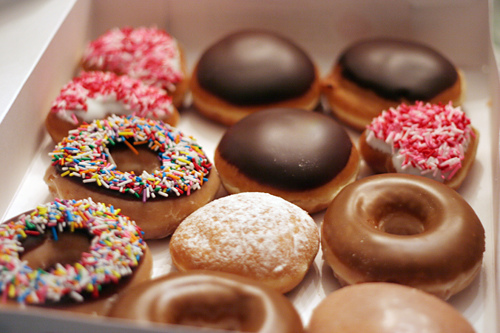 Posted By: Dan Messineo
dmessineo@klkntv.com
Today's the day we get to celebrate the tasty, doughy goodness of donuts: it's National Donut Day! To celebrate National Donut Day, LaMar's Donuts is giving away one free donut to each guest who walks through their doors.
National Donut Day isn't just about appreciating the deliciousness of fried dough topped with icing and sprinkles. Its origins date back to 1917. During WWI, to lift the spirits of war weary American soldiers, the Salvation Army had soldiers of their own. These women didn't carry guns; they stormed the front line with donuts.
The women were known as "Donut Lassies." They would set up shop in a war zone and fry up donuts, sometimes in soldiers' helmets. The donuts, along with coffee and good company, brought a little bit of joy during very difficult times.
The First National Donut Day was celebrated in 1938. The Salvation Army started the day to raise money during the Great Depression and to honor the "Donut Lassies."
The tradition of raising money continues today at LaMar's Donuts. A portion of the money you spend at the store will go to help the Oklahoma relief fund, which helps out the victims from those terrible tornadoes that ripped through the state.