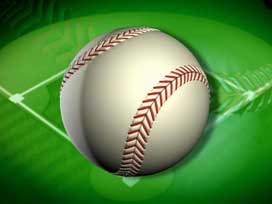 Posted by: Matt Lothrop
Waverly's Sam Tewes had to wait longer than expected to hear his name called in the 2013 Major League Baseball Draft.
Listed as a fifth or sixth round talent entering the draft, Tewes fell to the 22nd round where the Toronto BLue Jays selected him with the 655th overall pick.
A right-handed pitcher, Tewes played two-ways at Waverly hitting .453 with 8 doubles, 1 triple and 1 homerun. He drove in 20. As a pitcher Tewes went 4-2 with a 1.51 ERA and struck out 71.
Tewes features a low to mid-90's fastball and plenty of projection. He signed to play at Wichita State and told KLKN prior to the draft that he would stick to his college commitment if selected after the fourth or fifth round.