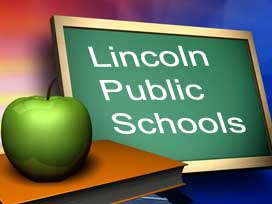 By: Rachael Witter
rwitter@klkntv.com
In less than a month... This construction site will become the new district offices for LPS. Parts of the new building are getting finishing touches and will be ready for one floor to move in on July 8th. The executive committee, nutrition services and accounting will be on the third floor...the first one to be completed in the top down approach to construction.
"That has departments that hopefully based on our programming have the most need to be adjacent to each other. We have the executive committee, accounting, nutrition services, and human resources occupy the 3rd floor." said Scott Wieskamp of LPS.
The second and main floors will house curriculum and instruction and the new board room. All the lighting is LED and the heating and cooling system is energy efficient. LPS employees get all new furnishings and a big difference from the old building: tons of natural light.
"The furnishings were old and a lot of the things were old and probably worn out so we have all new furnishings and equipment for the most part." said Wieskamp.
The construction is right on schedule, with the building being fully occupied by July 22nd. LPS says the building is expected to be 3–4 hundred thousand dollars under budget and they are excited to see the finished product.
"We spent a lot of time trying to have a good vision and I think we had a great vision. Our design team worked hard with us and I think it's way better than we ever expected. I think people will say wow what a project." said Wieskamp.