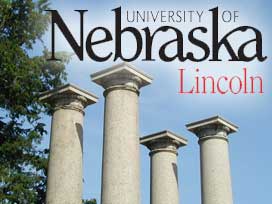 Posted By: KLKN Newsroom
8@klkntv.com
Lincoln, Neb., June 20, 2013 -- The University of Nebraska-Lincoln has invited graduates who were scheduled to receive diplomas in UNL's May 4 baccalaureate degree ceremony to participate in its Aug. 17 commencement ceremony at Pinnacle Bank Arena.
The May 4 ceremony was scheduled to be held outdoors in Memorial Stadium due to the unavailability of the Bob Devaney Sports Center and Pinnacle Bank Arena. However, foul weather forced cancellation of the ceremony and graduates received degrees in the Hawks Championship Center.
UNL's August commencement ceremonies are scheduled to be the first events in the new Pinnacle Bank Arena. Graduate degrees will be conferred on Aug. 16 and bachelor's degrees on Aug. 17.
Chancellor Harvey Perlman sent an email invitation on June 18 to May 4 graduates. Graduates who did not receive the email and would like to participate in the Aug. 17 ceremony should contact Graduation Services at
gradsvcs@unl.edu
.
The August 17 ceremony will take place at 9:30 a.m. Graduates will be seated with their respective College and will walk across the stage. They will also be provided with a cap and gown and have their photos taken.
Graduates have until July 8 to respond to the invitation.