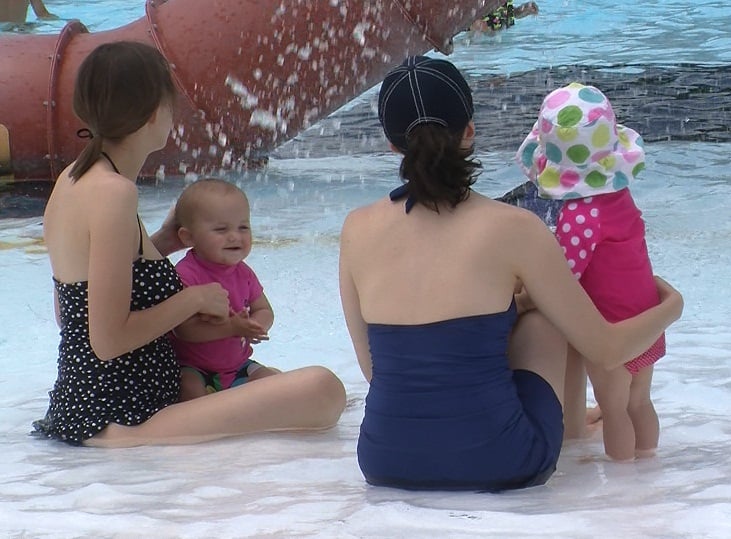 By: Lauren Fabrizi
8@klkntv.com
Friday marks the first day of summer and Lincoln is getting a long stretch of hot weather that could be even hotter than usual.
But even though temperatures are rising, people like Amy Jewell are not having trouble finding ways to stay cool.
"I am enjoying it considerably," Jewell said. "I love to come to the pool, and have fun in the sun, and swim and do all those neat summer things."
For Star City Shores lifeguard Amsley Senkbeil, she said there is nothing she looks forward to more than the start of summer.
"I love families coming in," Senkbeil said. "I love little kids getting super, super excited to come in the water. It's just a really fun time."
Even 8-year-old Tyson Klein has found a way to beat the heat. He gets to show off something new at the pool.
"I learned how to do a flip off the diving board this year," Klein said. "So I'm happy I could do it. It's really fun."
Star City Shores said it expects to see a big turnout Friday for the start of summer and also throughout the coming weeks.