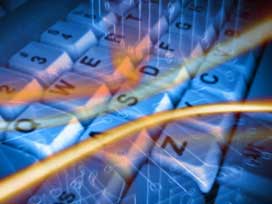 By: Rachael Witter
rwitter@klkntv.com
The ribbon is cut...
And xotic pc is on their way to expanding in Lincoln and the midwest. The business started in 99 as an online based custom computer store. Now as a business of 35 people, they will be expanding to a new client base.
"We're looking at government entities, we're looking at municipalities, we are looking at local businesses that utilize really high end software applications. We can build for speed, we can build for accuracy, we can build for both." said Michelle Vender, director of marketing.
The company custom builds PCs to fit their customers needs. They pride themselves on a unique customer experience you won't find at chain stores. Their staff is on call 24 hours a day. The owner says the company is built first on customer service principles.
"We've always lived by those principles and just providing a unique customer experience not only on the service side but also tailoring the build or machine or product the customer buys to what they need or what they want." said owner Justin Nolte.
The company can cater to an individual or company's needs. Whether it be software, hardware, or even just the look of a particular computer.
"The big thing is service, customer service is our foundation so we stand behind the service and the customization. We provide a unique customer experience to the individual itself and providing a unique product that they haven't seen before." said Nolte.