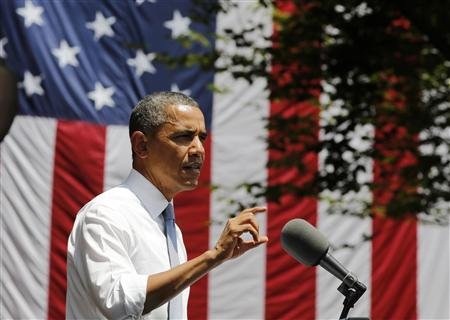 Posted By: KLKN Newsroom
8@klkntv.com
WASHINGTON (AP) _ President Barack Obama says that the proposed Keystone XL pipeline project from Canada to Texas should only be approved if it doesn't worsen carbon pollution.
President Obama outlined his plan to combat climate change, calling for new standards to reduce carbon pollution and saying he would not approve the Keystone XL oil pipeline if it produces more greenhouse gas emissions.
"As a president, as a father and as an American, I am here to say we need to act," the president told a crowd of roughly 500 people at Georgetown University. "I refuse to condemn your generation and future generations to a planet that's beyond fixing. And that's why today I'm announcing a new national climate action plan, and I'm here to enlist your generation's help in keeping the United States of America a leader, a global leader in the fight against climate change."
Obama's speech, which he delivered outside in the blistering heat, came four months after he urged lawmakers to come up with bipartisan solutions to climate change in his State of the Union address.
As the State Department comes under increasing pressure from Republicans and business leaders to approve the Keystone XL pipeline, Obama said the project should be allowed to move forward only if does not "significantly exacerbate the problem of carbon pollution."
"Allowing the Keystone pipeline to be built requires finding that doing so would be in our nation's interests," he said.