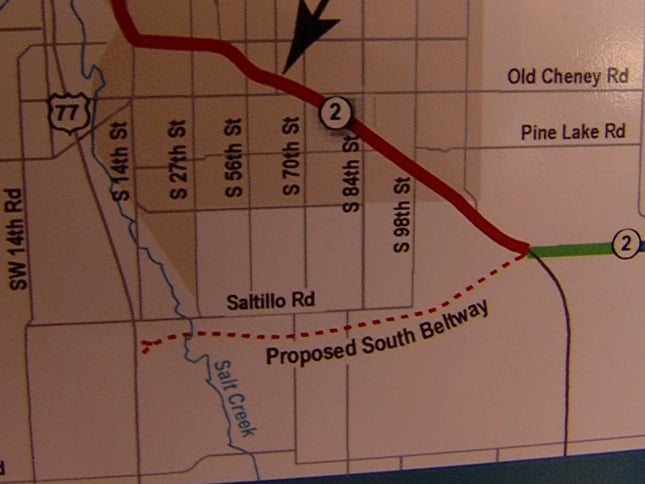 By: Bill Schammert
bschammert@klkntv.com
The South Beltway project is again picking up steam as the Nebraska Department of Roads held an informational open house on Tuesday.
The $200 million project would connect Highway-2 east of Lincoln to Highway-77 near Satillo Road. The nearly 9-mile concept will be funded in part by the Build Nebraska Act and also in part by the city of Lincoln.
The goal is to divert semi traffic that runs through town.
"It is still carrying all that truck traffic that comes from I-29 and out west, it doesn't have that capability anymore and there are serious safety issues," Rodney Vandeberg said. Vandeberg is the Southeast Nebraska Highway Commissioner.
Blueprints and information were available to all those interested at Lincoln Southwest High School.
But, don't get too excited. Vandeberg says, if the funding is available, he doesn't expect the project to start until 2019 or 2020.
He says it would take about 5-years to build.