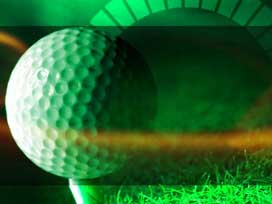 Posted by: Sports
Andy Sajevic of Fremont defeated Lance Lawson of Norfolk 4 and 2 in Friday's 36-hole final of the 46th Nebraska Match Play Championship at Elks Country Club.
Sajevic ended the morning's 18 holes with a 1 up lead and won Nos. 20, 22, 23 and 25 in the afternoon to build a 5 up lead over Lawson. Lawson answered back with a win on the 27th before chipping in for birdie on the 30th to cut the lead to 3 up. The pair halved the next three holes before Sajevic capped his day with a birdie to clinch the title on the 34th.
Sajevic adds this victory to these previous Nebraska Golf Association titles: the 2010 and 2011 Men's Amateur, 2009 Junior Match Play and 2009 Junior Amateur.