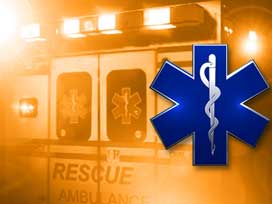 By: Channel 8 Newsroom
8@klkntv.com
Police say a Lincoln 1-year-old stopped breathing in an apartment near 18th and G streets.
Officials were called to the apartment building around 1:40 p.m. Friday. Police say the baby was left unattended in the bathtub.
The 1-year-old was taken to a Lincoln hospital, and is in stable condition.
We spoke with the baby's mother, who wants to remain anonymous. She said she laid down for a nap when the oldest of her three young children woke her up, yelling that the baby was blue.
The mother says her oldest child brought the baby in the bathtub with them. Once she was woken up, she says she performed CPR on the baby and then called the police.
According to police, family interviews have been conducted, but the investigation is still ongoing.
No arrests have been made.