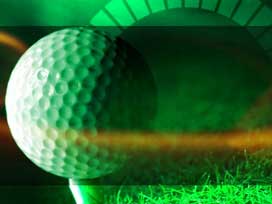 Posted by: Matt Lothrop
Steph Kolbas leads by seven strokes after the first round of the Lincoln Women's City Golf Tournament. The former Husker and 14-time winner of the event shot a 1-over 75 during the first round held Friday at Pioneers Golf Course.
Kolbas will look to extend her lead Saturday when she tees off at 8:00 a.m.
Women's City Golf Tournament Leaderboard
Steph Kolbas -- 75
Jodi Nelson -- 82
Jan Crouch -- 82
Tammy Poe -- 83
Joy Kovar -- 84
Sherill Kilpatrick -- 87
Christi Schroff -- 87
Vena Alesio -- 88
Debbie Bills -- 91
Kelsey Marshall -- 91