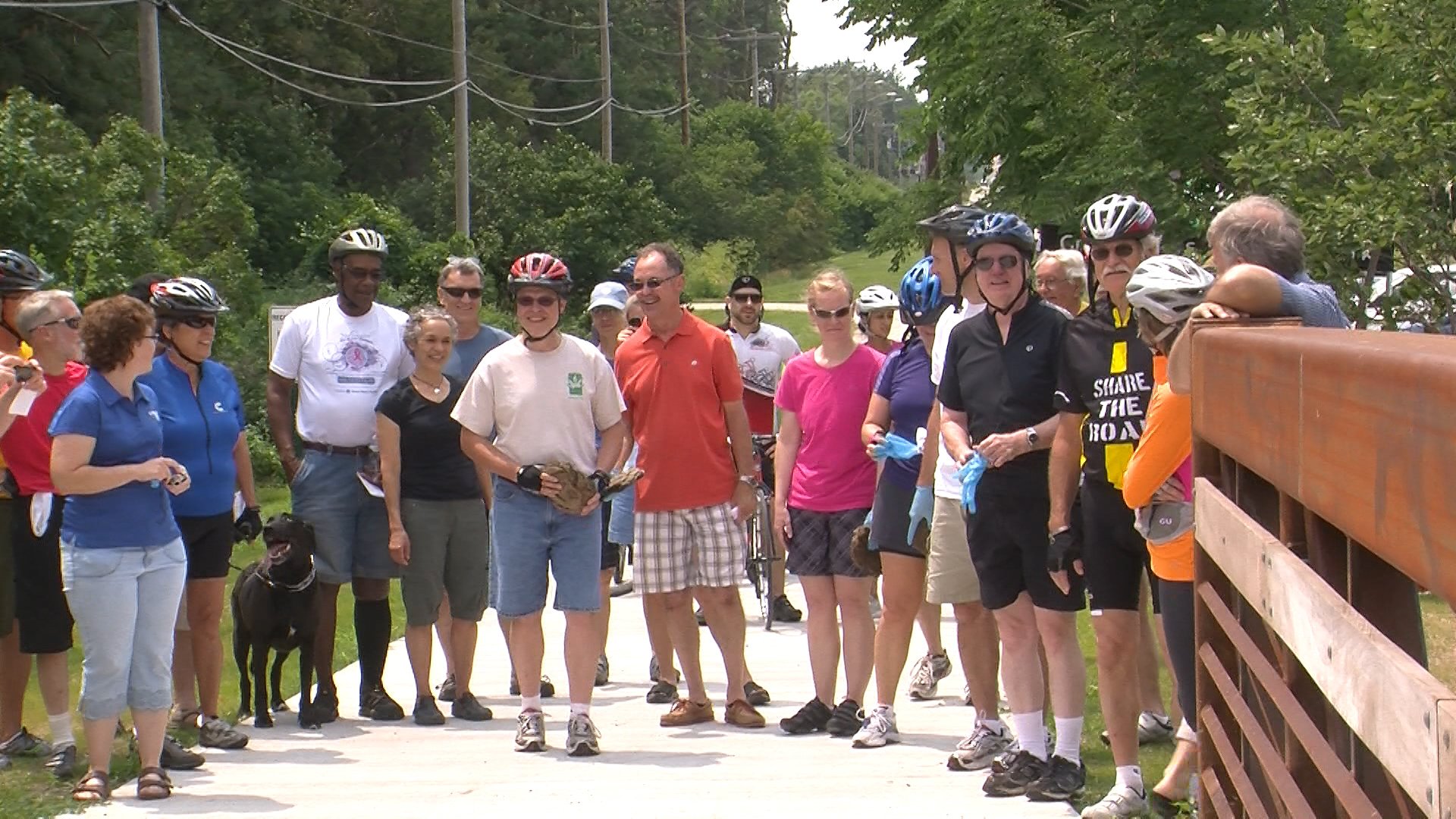 By: Hannah Paczkowski
hpaczkowski@klkntv.com
The chips were flying as bikers celebrated a newly restored bridge on Bison Trail near Highway 77 and Van Dorn.
For Don Dingman, the bridge is close to his heart.
"I used to ride this a lot with my wife before she couldn't be able to ride anymore and we just loved it, it's part of her favorite parts of the trails," he said.
A part that is now more accessible for bikers.
"This bridge is particularly important within the trails system because it links the inner city trail systems with Pioneers Park, without this bridge there's no an easy connection or safe connection," Mayor Chris Beutler said.
Which Mayor Beutler says is beneficial to getting more people active in Lincoln.
"All the evidence with respect to hiking and biking indicates that is all increasing very rapidly across the country as people become more cognizant of the need to exercise and as they become cognizant of how much fun it is to take a bike out on the trails," he said.
Though staying active is important to Dingman, it's the beauty of Lincoln that keeps him biking on Bison Trail.
"Looking at the scenery and the woods and such. It's just enjoyable," he said.