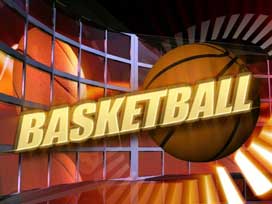 Posted by: Matt Lothrop
Scoring 17 points and pulling in eight rebounds a game earned Logan Power a first team All–State honors. A senior-to-be at Lincoln Christian, Power knows the limits of Class C basketball and thus took his talents to the Nebraska Bison. As part of the 10–man top Nebraska–based summer team, Power has already expanded his game just one week into games.
"We have a lot of size and back home I usually play 4 or 5," Power said. "Here in the summer I'll be playing a lot more 2 or 3 so it should improve my game around the outside, around the perimeter so that I can take it back home and really have a full game that I can use."
"I look at Logan and I don't look at him as a position," Bison coach Brad Feeken said. "I look at him as a basketball player. I mean he can dribble the ball up the floor, he can post, he can play inside out. He's got a midrange game. I think that's what makes him so tough to guard."
The month–long stint with the Bison is just one part of a busy summer tour. One of the top quarterbacks in the state, the 6'4" Power spent the month of June hitting up a handful of football camps.
"Tulsa, Iowa State, Iowa, Minnesota and then went to one in Chicago so we've traveled all around the Midwest, put about 4,000 miles on the old Honda," Power said.
Power will return to football at the end of the month, but before then he'll add stops in St. Louis, Anaheim, and Las Vegas where he'll continue showcasing his skills and helping the Bison to wins.