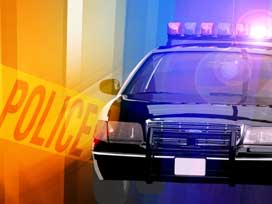 Posted By: KLKN Newsroom
8@klkntv.com
A man is recovering after being beaten and robbed late Monday night in north Lincoln. Police said four men approached the 19-year-old victim, pistol-whipped him and stole his wallet.
Police said the robbery happened near the Dollar General store near 1st and Cornhusker around 10:30 Monday night. Officials said the victim left the Kwik Shop and was walking by the Dollar General store when four armed men approached him. After a few words, the men pistol-whipped the victim with a hand gun, knocked him to the ground and punched his head. They stole his wallet and cell phone. Police said the suspects took off on foot towards a nearby mobile home park.
The victim is said to be ok. Police are looking for a car that might be linked to the robbery. It's a red Chevy Cobalt with black rims. Call Crimestoppers at 402-475-3600 if you have any information.