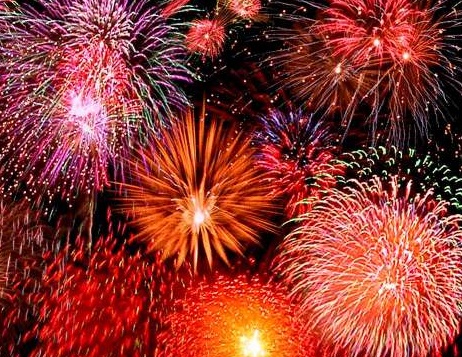 Posted By: KLKN Newsroom
8@klkntv.com
Volunteers are needed to help clean up fireworks debris and other trash at the third annual Oak Lake Park Cleanup from 10 a.m. to 2 p.m. Saturday, July 6. The event is sponsored by the Watershed Management Division of the City Public Works and Utilities Department and EcoStores Nebraska. The City's annual Uncle Sam Jam Independence Day celebration is July 3 at Oak Lake Park.
Volunteers are asked to meet at the white tent on the west side of the lake. Free water bottles will be available while supplies last. The Lincoln Parks and Recreation Department will provide grabber devices to assist with trash pickup. After the cleanup of the lake and shoreline, Ayars & Ayars Inc. will provide a free lunch at noon. The Cornhusker Fly Fishers will give a fly-fishing demonstration from noon to 2 p.m.
Fireworks, shells and packaging contain harmful chemicals, and the common firework ingredient perchlorate is a source of water pollution. Once perchlorate enters a waterway through a storm drain, it remains there for 20 to 80 days. Cleaning up debris before it reaches the storm drains prevents water pollution and helps to protect animals and their habitats.
For more information on the clean up, contact Emma Trewhitt at Watershed Management (etrewhitt@lincoln.ne.gov 402-441-7075) or Christine Hunt at EcoStores Nebraska (christine.hunt@ecostoresne.org 402-477-3606).
More information on the Uncle Sam Jam is available at lincoln.ne.gov.
EcoStores Nebraska is a nonprofit that sells salvaged building materials and supplies in order to keep good materials out of the landfill. In 2012, EcoStores Nebraska adopted Oak Lake in order to host lake cleanups twice a year and to promote water quality education and awareness. For more information about EcoStores Nebraska, visit www.ecostoresne.org.