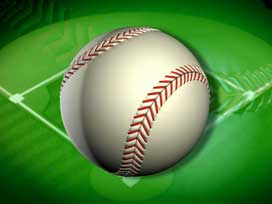 Posted by: Sports
The Kansas City Royals are sending Alex Gordon and Salvador Perez to the All-Star game, the first time they've had two representatives in a decade.

Gordon and Perez were voted into the annual Midsummer Classic on Saturday by their peers. They will head to Citi Field in New York on July 16 for their first appearance in the All-Star game.

Gordon is hitting .290 with eight homers and 46 RBIs after winning his second straight Gold Glove last season. Perez is hitting .302 with four homers and 36 RBIs.

The Royals haven't had more than the obligatory one All-Star since 2003, when relief pitcher Mike MacDougal and first baseman Mike Sweeney made the American League squad.

Billy Butler was their lone representative last season.

Source: The Associated Press