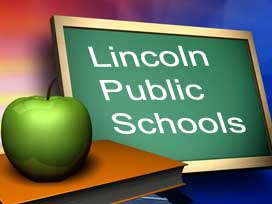 By: Rachael Witter
rwitter@klkntv.com
The doors are finally open. Two years after an arson fire destroyed the LPS district offices, employees are coming together for the first time since that blaze. The third floor of the new building is full of employees unpacking things for their brand new desks and offices. It's an emotional day for some. Things destroyed in the fire can't be replaced, but employees say it's nice to have a new start.
"The fire...it not only destroyed things, it destroyed opportunities to do on–the–fly collaboration, to problem solve, to think, to grow and so coming back here gives us the opportunity again." said Dr. Bess Scott, LPS employee.
"Because of what we lost and the work we put in in the last two years as a collective unit, it's all coming together. And walking in the door the first...right now I have tingles, it was awesome." said Lisa Morehouse, LPS employee.
This is just the start of a new beginning. The building will be fully operational by the end of the month. Employees working on the second floor will move in next week, and the first floor will be open the following week. For LPS, it's a monumental day full of pride.
"As we drive by 59th and O, we're gonna take great pride in what brought us all together and that is coming together as a unit under the most trying times." said Dr. Steve Joel, LPS Superintendent.