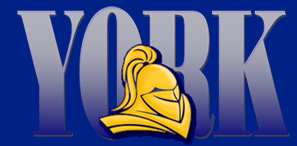 By: Rachael Witter
rwitter@klkntv.com
This was the sight Tuesday morning at York high school. Vandals tampered with the fire sprinkler system...causing water to flood about a third of the school, including an area they're renovating.
"Mostly the renovation areas...our gym commons, couple of our hallways, our media center really wasn't which we're really thankful for that. Our new food service kitchen preparation area had some water." said Superintendent Mike Lucas.
The damage was a nuisance more than anything. It took 6–7 hours to clean up with a team of about 50 people. Mainly concrete floors and some drywall were affected by water, and some blueprints for construction that were on the floor.
"We relied on Servicemaster here in York and they brought in reinforcements from Columbus and other areas and basically it's just a lot of wet vac, dry vac, mops, towels, just anything that can soak up water." said Lucas.
The school is working closely with the york police to find whoever is responsible. Lucas says the incident set back construction projects a day at most. Now it's back to business as usual.
"I guess we want whoever it is that's responsible for it to kow that it really wasn't that big of a deal...so if their intention was to create chaos and problems...mission failed." sai Lucas.

There isn't a damage estimate yet, but it does look to be minimal. School will still start on August 20th as planned.