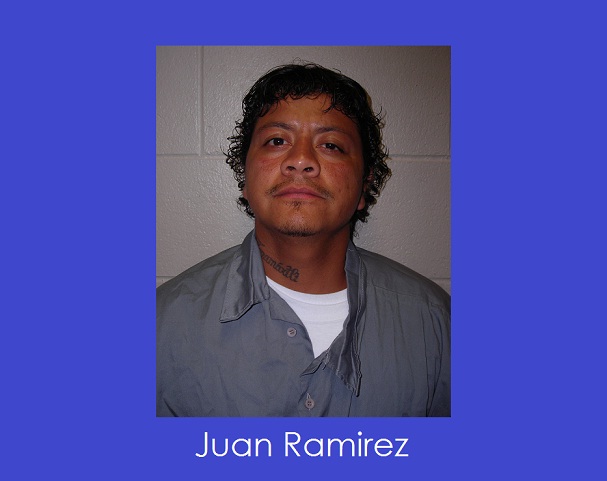 Juan Ramirez
Posted By: Hannah Paczkowski
Hpaczkowski@klkntv.com
Lincoln police and the Nebraska State Patrol were on a manhunt for a runaway inmate Thursday afternoon.
They say 33–year–old Juan Ramirez was riding in a car on its way back to the Community Corrections Center-Lincoln when he opened the car door and took off near 27th and highway 2.
He was ticketed earlier in the day at his work detail site for a burglary that occurred Wednesday night.
Tara Bartek was at her garage sale when she heard the buzz of the helicopter.
"We were sitting outside all of a sudden this helicopter started kinda flying around and we thought it was flying kinda low and we came out here and saw cop cars and state patrols, saw them get their rifles out and their drug dog. Kind of some excitement there," Bartek said.
Bartek says she couldn't believe this happened across the street from her house.
"It's very scary, it's a very quiet area, nothing like ever happens anywhere so it's a little alarming knowing this is close to home."
Ramirez is serving up to 15 years for possession of stolen firearm and burglary. The Department of Corrections website shows his tentative release date was April 2015. His parole hearing is scheduled for next month.