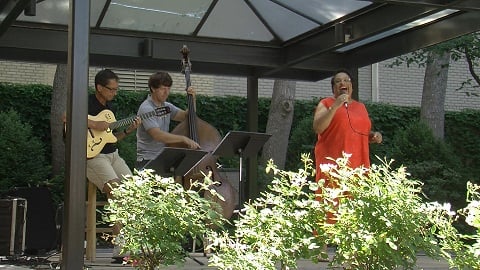 Posted By: Camila Orti
corti@klkntv.com
If you enjoy free jazz concerts you might want to stop by the Lincoln Community Foundation Gardens this summer.
The Mental Health Association is putting on five free concerts to raise awareness for their programs.
They're happening at the gardens located near 14th and N streets. The first concert took place Thursday, featuring Annette Murrell and Peter Bouffard and highlighting a program called Keya House.
"I think it's a great way to get the word out so people can utilize our program that haven't heard about it before," Program coordinator of Keya House Destenie Commuso said.
The Keya House provides people with mental health issues and addictions a place to stay and recover.
Commuso says the house is run by people who have gotten help themselves.
The free concerts are scheduled for the next four Thursdays.