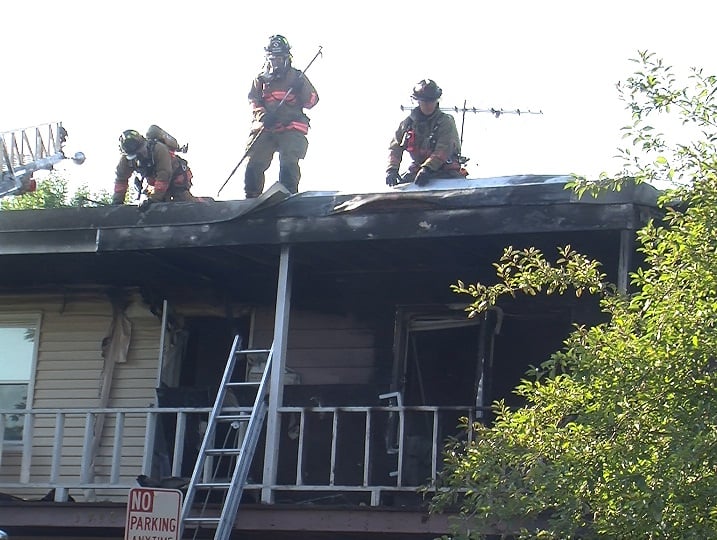 By: Lauren Fabrizi
lfabrizi@klkntv.com
A second alarm apartment fire occurred Sunday night on Franklin Street. It happened just after 6 p.m. and closed down S. 40th street for more than an hour.
Lincoln Fire and Rescue Cpt. Scott Wiebe said crews dispatched shortly after 6 p.m. and arrived at the scene within minutes. There was smoke and fire coming from one of the apartment buildings, and the chief said one person was inside when they arrived.
"I looked over and saw this orange flame," Kristal Schuster said. "And I instantly just turned around the wheel and called 911, and another gentleman came up, just started pounding on the door yelling fire, fire!"
"The apartment building was found to be unoccupied after a primary and secondary search," Cpt. Wiebe said. "And the fire was declared under control at 18:41 hours."
Lincoln Fire and Rescue said most of the damage was contained to one apartment, but there is smoke damage to the entire building.
Fire officials are still investigating the cause. The Red Cross was on the scene to help out the families. Officials said they will be displaced for at least Sunday night.