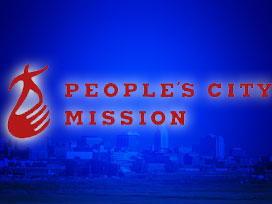 By: Rachael Witter
rwitter@klkntv.com
The People's City Mission is in need of children's items. Their children's summer program could use anything from toys to art supplies to kid's hygiene items. With up to 70 kids a night staying at the mission, anything can help.
"These kids are great. This summer's been good for them because they're learning how to dream and learning good skills, there's a lot of smiles on their faces." said Kyle Winchell, Director of the family shelter at PCM.
As part of the summer program, kids go on field trips, play, do art projects, and listen to guest speakers. The hope is to inspire kids who participate.
"Things to kind of get kids thinking about what do they want to be when they grow up and try to take them out of that poverty lifestyle that they're in and try to instill some hope into them." said Winchell.
"Our hope for the future is that we can really just involve more of the community and bring them in and let them share their stories with the kids and let them see what the kids are doing and just to inspire them that anything is possible." said Director of the Children's program, Joanna Lynch.