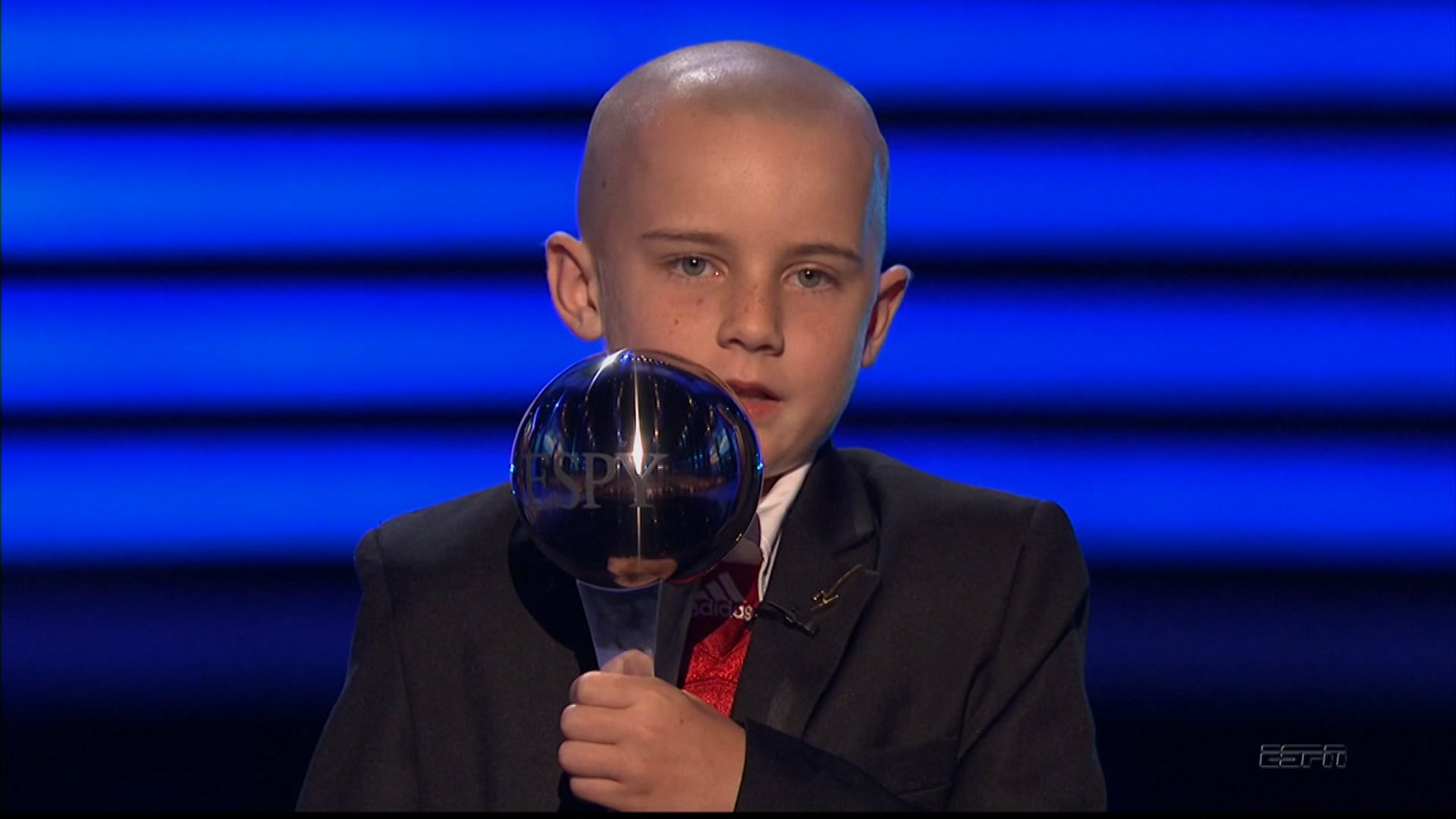 Posted By: KLKN Newsroom
8@klkntv.com
Jack Hoffman's 69-yard touchdown run in the Red-White game this past spring was up for the "Best Moment" award at the ESPY Awards Wednesday night. He was up against some strong competition, but Team Jack pulled it off.
Husker fan and cancer survivor, Jack Hoffman, won an award Wednesday night at the ESPY Awards in Los Angeles. "This is super duper awesome. Thanks for the trophy. I'm glad that you are all now on Team Jack. And I know with you we can't lose. Thanks," Jack said in his acceptance speech.
The touchdown run Jack made at the spring game won for "Best Moment" in sports for the year. Jack's father, Andy, said the entire experience has been humbling. "This is not something that we ever expected or thought could happen. As a result you know what Coach Pelini and the Huskers did. This is, you know, kind of beyond our wildest imagination," Andy Hoffman said.
The ESPY Awards is not only sports' biggest award show, but it's also a fundraiser for the "V Foundation" for cancer research. Andy said that's an important part of the night for the family. "That's really an exciting component for us. And we're just excited to be participating in really what amounts to a very significant cancer fundraiser," Andy said.
Andy said Jack has been out of chemotherapy for about a month and that he's doing great. He said Jack will have an MRI in October to see if his tumor is in remission.