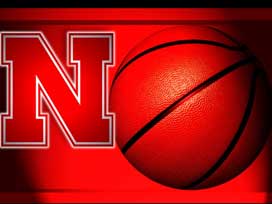 By Sports
Sports@KLKNTV.com
University of Nebraska men's basketball coach Tim Miles announced Friday that junior guard Deverell Biggs will be suspended three games for a violation of team rules that occurred during the 2012-13 season.
"We are obviously disappointed in Deverell's actions," Nebraska Coach Tim Miles said. "It's inexcusable. I know he has learned from it, and he will proceed accordingly to improve all areas of his life."
Biggs, who redshirted last season, will miss the Huskers' exhibition game and the first two games of the regular season, including the Nov. 8 season opener against Florida Gulf Coast.
"I want to apologize to my teammates, coaches and fans for my actions," Biggs said. "I understand the seriousness and the consequences of my actions, have learned from the situation and worked hard to move forward. I look forward to representing Nebraska in a positive manner on and off the court."
Biggs was arrested in December in Omaha for Driving Under the Influence. He later pled No Contest and was sentenced to nine months probation.
(Source: NU Media Relations)