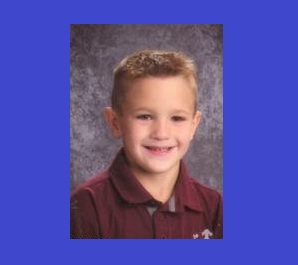 Courtesy Photo
By: Channel 8 Newsroom
8@klkntv.com
BATTLE CREEK, Neb. (AP) A northeast Nebraska family is mourning the death of a boy killed in an accidental shooting. Lawson Miles Walz was just four days from his 7th birthday. He died around noon on Saturday in his home in a rural Battle Creek area.
Services will be Wednesday morning at St. Mary's Catholic Church in Norfolk with visitation Tuesday night. An obituary for Lawson says he completed Kindergarten at St. John's Lutheran School in Battle Creek. It also says he was passionate about baseball, an eager outdoor lover and enthusiastic wrestler. This past year Lawson was proud to share with everyone his first place wresting trophies. Lawson treasured growing up on a farm where he could grow his sweet corn and actively participate in all things a farm boy loves. Lawson shared his family's passion of the outdoors by going camping, fishing and hunting at every opportunity. He was known for his constant and contagious smile and special knack for playing practical jokes. Lawson cherished every moment with his family, classmates, teammates and friends.
Details regarding the specifics of the incident have not been released, but Madison County Attorney Joe Smith says criminal charges are not expected to be filed. Smith said he considers the investigation closed and called it a sad tragedy.