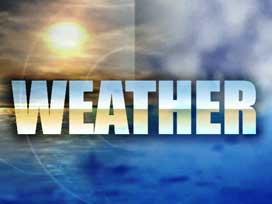 By: Rachael Witter
rwitter@klkntv.com
It's been a welcome sight this summer. Recent rain totaling almost ¾ of an inch in Lincoln is beneficial to the drought situation. Another thing that has helped crops this year? Cooler temperatures.
"I think our saving grace in regards to corn crop at this point in time has been the lack of exceptional heat and if that continues, that'll be a plus although we're still gonna need to see precipitation that will fill this crop out." said state climatologist Al Dutcher.
One crop that will particularly benefit from the recent rainfall...soybeans.
"This rain is probably particularly beneficial to the soybean crop that's coming on, specifically those areas south of interstate 80 that received better precipitation this last 24 hour period. Thisll give them a little bit of a boost but again the game is played by continuing to get the precipitation and I think that's the one thing there's a lot of uncertainty with." said Dutcher.
The current set–up has monsoon moisture in the western part of the state... Fronts that pass through can bring moisture to this side of the state. But if not, we'll have to look at other ways rain can get here.
"With that monsoon moisture in place, I'm hopeful that a few of these frontal boundaries will start slipping through, start working on that moisture. Otherwise we're gonna have to start paying attention to tropical system moisture in the gulf of mexico particularly as we get into September and October for the hope of some of that moisture will feed into the southern plains and some of that will reach our area." said Dutcher.