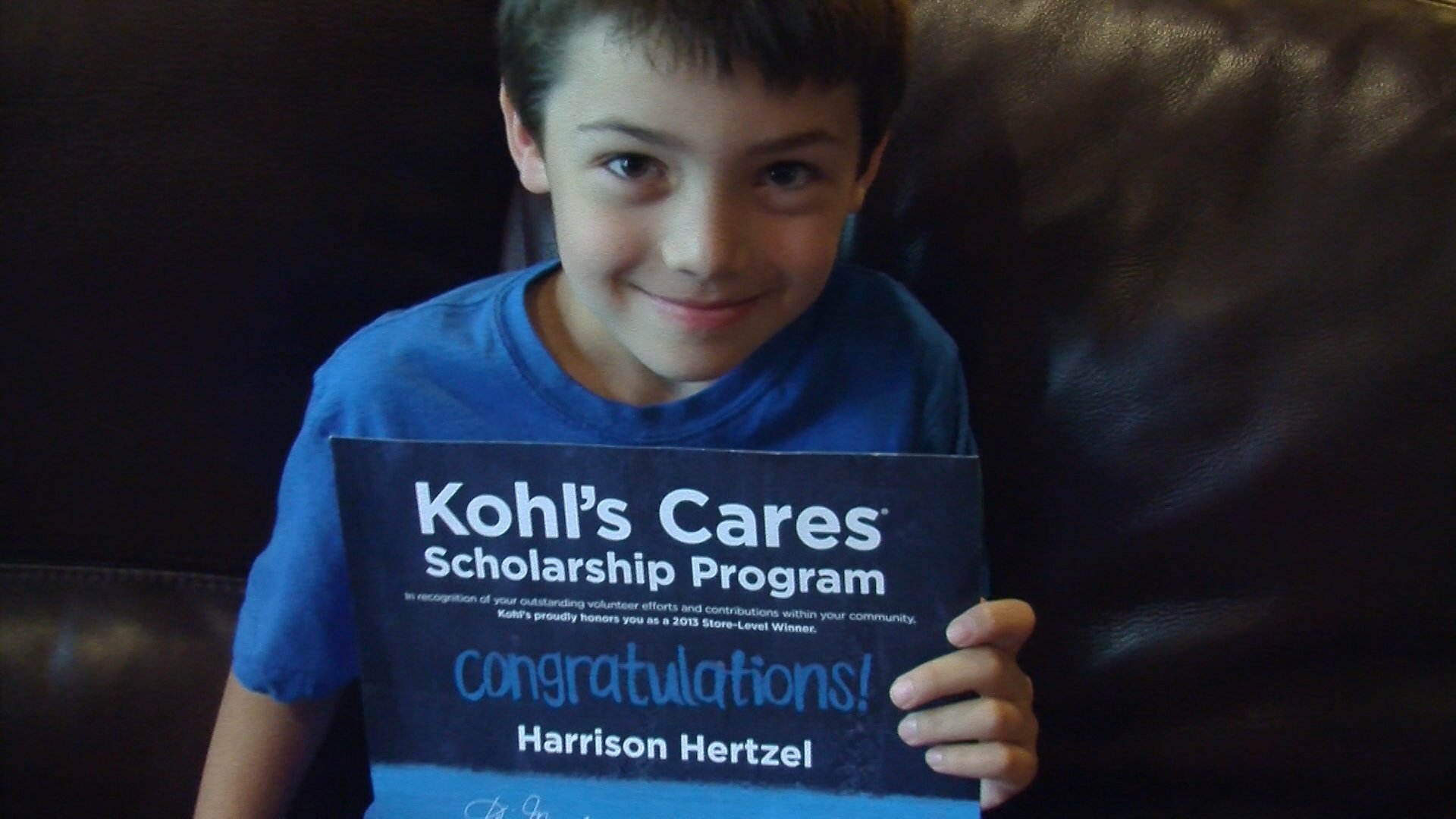 By: Rachael Witter
rwitter@klkntv.com
He's been helping out in the community for as long as he can remember. But it doesn't feel like work for Harrison Hertzel... His favorite part of volunteering?
"Getting to see my friends and helping people in need." said Harrison.
He's logged over 300 hours of community service. Raising money for UNICEF, ringing bells for the Salvation Army and even raising more than 10 thousand dollars for the Crop Walk...a walk that raises awareness for hunger.
"It's just who he is. It's very humbling that hes such a great kid and it's rewarding that what we've done is something that he's passionate about doing too. But it's cool...I guess I don't really see it as being abnormal...the people we surround ourselves with all find it important to help others." said Harrison's mother, Stephanie Hertzel.
Harrison won a 1000 dollar scholarship from Kohl's for his dedication for the community. Now he has the chance to win 10 thousand as part of a national contest. His plans for the future?
"I wanna be a pastor or I wanna be a veterinarian for dogs and animals." said Harrison.